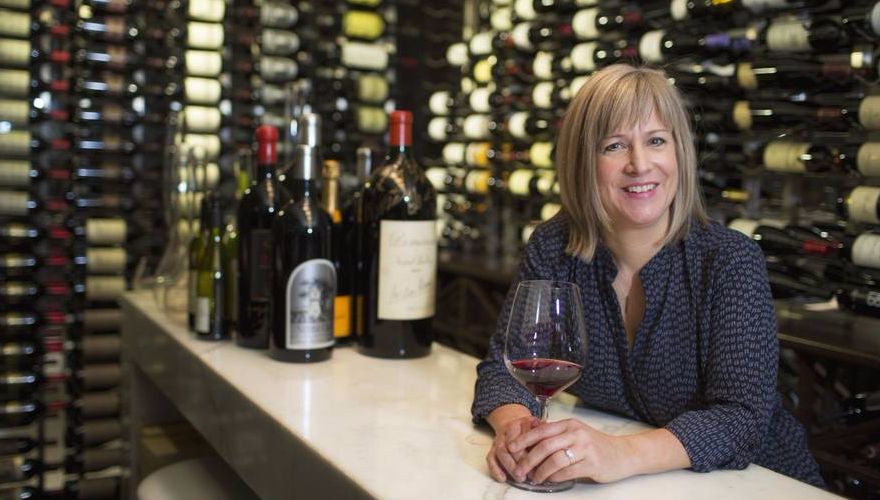 Anne Martin
Head Sommelier, Maple Leaf Sports + Entertainment

Anne began her wine career in London, England, working for Oddbins, the highly regarded high street wine merchant. She holds certification from The International Sommelier Guild, The Court of Master Sommeliers and the Wine and Spirit Education Trust. As one of the first female Sommeliers in Toronto, at Prego della Piazza, Anne went on to serve as Head Sommelier at the highly regarded Canoe Restaurant and Bar.
As a wine writer and sought-after consultant, Anne has contributed to Canadian Living Magazine, Canadian House & Home, and The Financial Post, and has shared her knowledge and expertise on Canada AM, Breakfast Television, Global News, The Financial Post, and BNN/Business News Network.
In her current role as MLSE's Head Sommelier, Anne oversees an extensive fine wine program, along with a team of certified sommeliers, in the three fine dining restaurants in the Scotiabank Arena, as well providing support to the beverage program and assisting the restaurant managers with their wine programs at e11even Restaurant and RS - Real Sports.
Anne's goal is to dispel any pretense about wine and make it a truly welcoming, interactive experience for the guests. As a qualified chef, Anne brings a holistic approach to food and wine, providing guests with pairing suggestions that are both thoughtful and complimentary.