Food Concessions
While enjoying the game or show, make sure to fill up on some of our fantastic concessions in the concourse!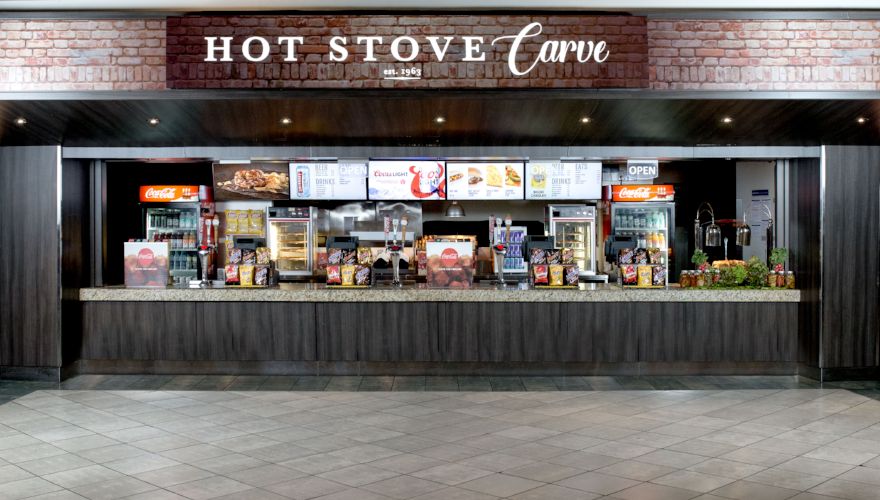 Hot Stove Carve
Features our #1 sandwich, the Prime Rib and the Turkey Carve Sandwich.
Located at Platinum Level, Mezzanine Level and Sections 117 & 318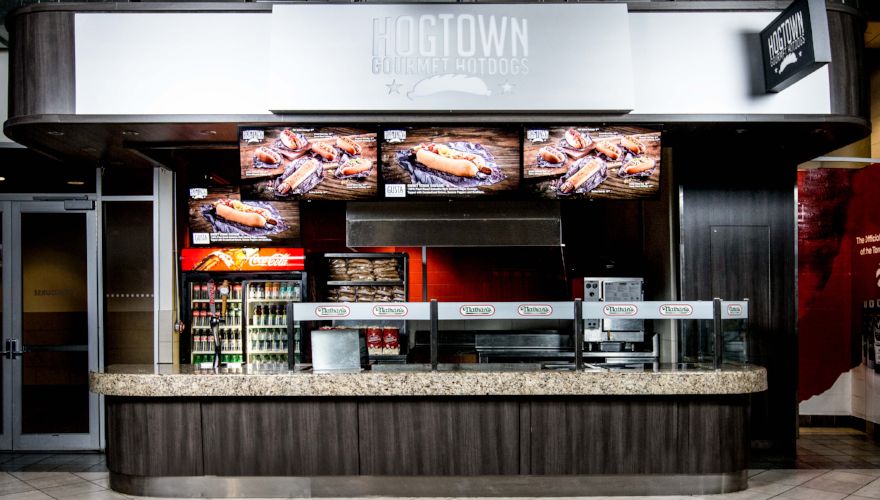 Hogtown Gourmet Hot Dogs
Featuring our famous selection of gourmet hot dogs. Try a fan favourite Bacon Wrapped Dog, classic Coney Island Chili Dog, or new additions the Dorito Dog and the Cheeseburger Dog!
Located at Section 120, 111, 303, 308​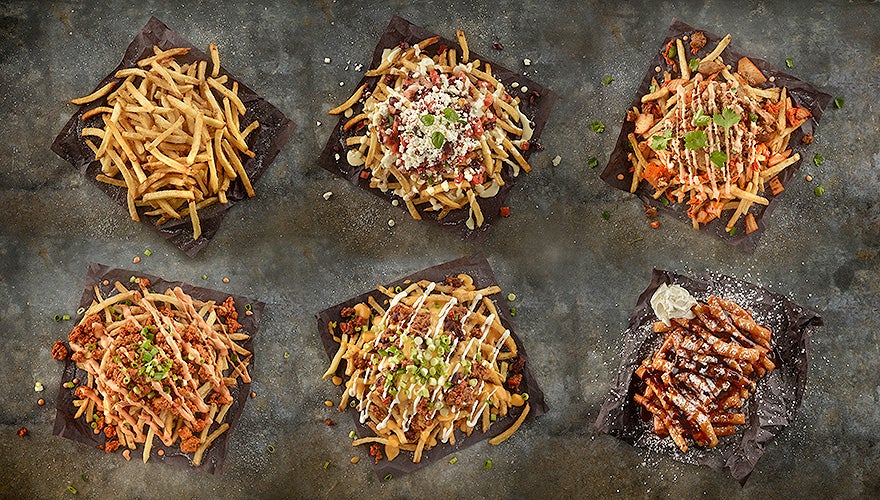 Lord of the Fries
Fresh Cut Fries with loaded toppings including Chicken Kimchi, Chili Cheese, Chorizo or Greek. The Lord Giveth.
Located at Section 121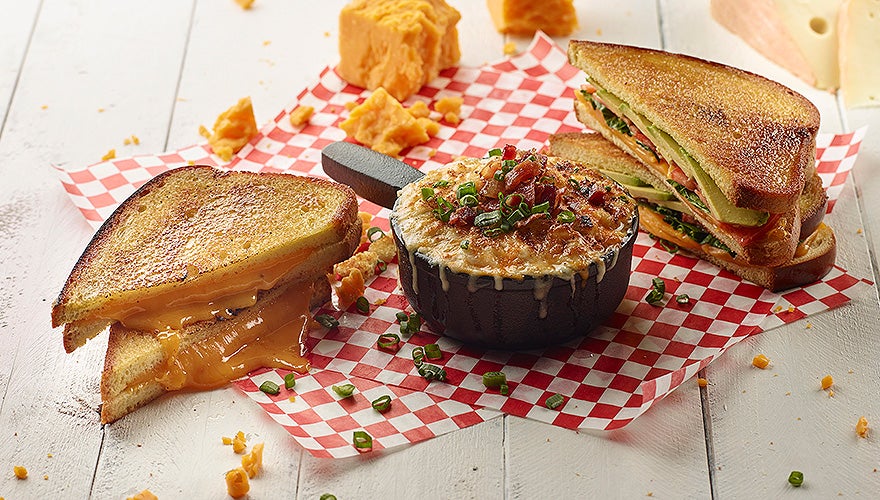 MacCheesy's
A Cheese Lovers Dream. Gourmet Mac n Cheese and Grilled Cheese Sandwiches.
Located at Section 102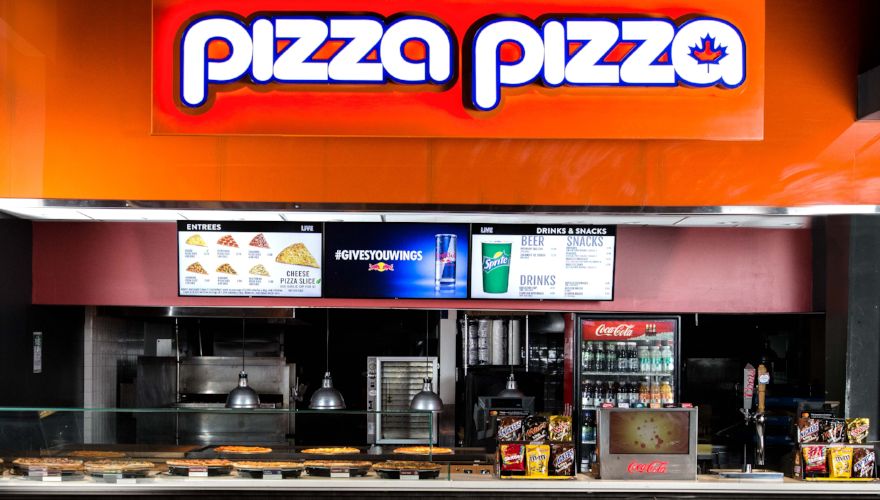 Pizza Pizza
Serving a variety of classic pizza slices as well as some new favourites.
Located at Sections 101, 107, 111, 117, 120, 121, 306, 311, 318, 321 and the Platinum Level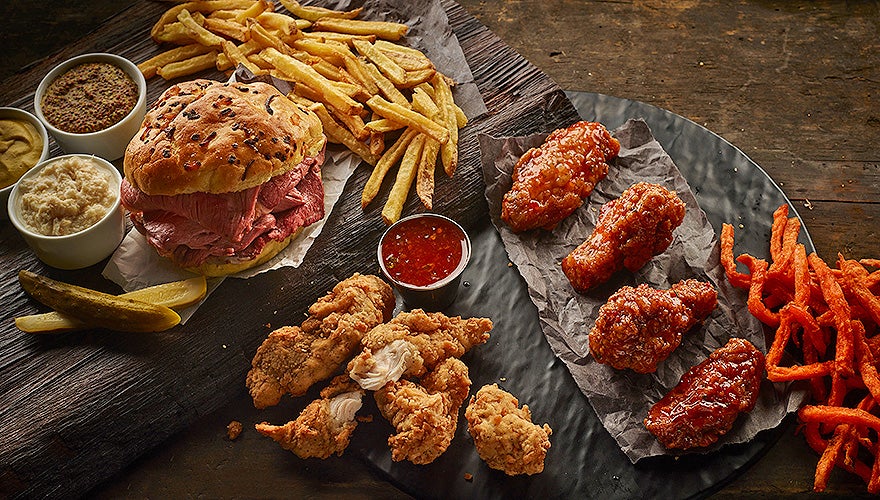 Real Sports at the Game
A spin-off of Real Sports Bar & Grill located in Maple Leaf Square. This stand offers signature items like premium sandwiches, buttermilk chicken tenders, house cut fries & of course Real Sports Famous Chicken Wings.
Located on the Draught Deck, Section 313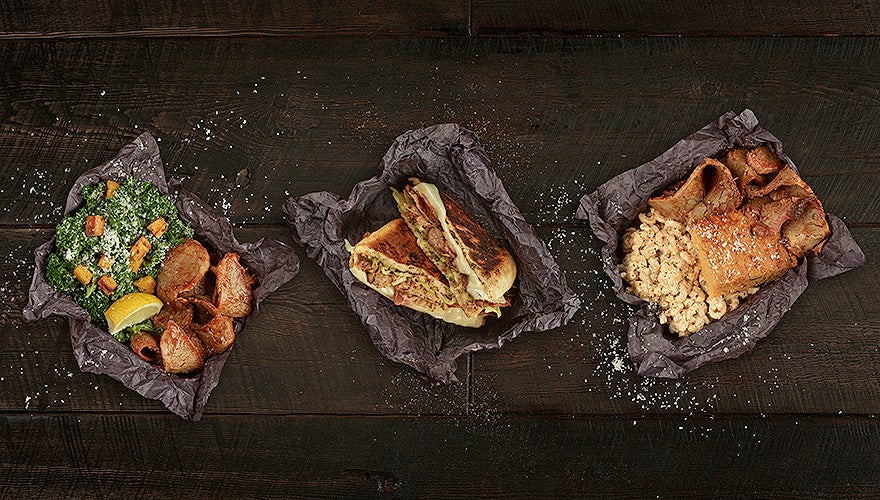 Real Sports BBQ Pit
Southern staples such as BBQ Pulled Pork and Smoked Brisket are paired with sides such as Deep Fried Mac 'n Cheese Balls.
Located at Section 110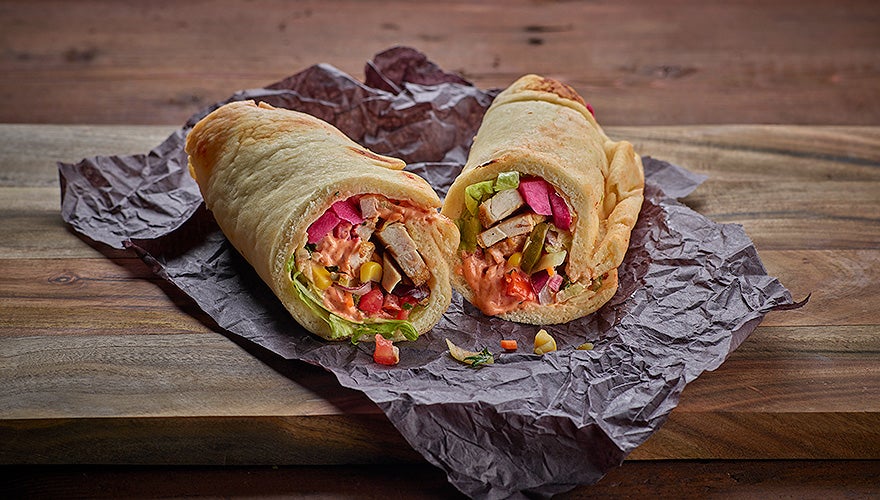 Sorta Shawarma
A blend of ethnic flavours come together in delicious wrapped sandwiches. Is it a shawarma? Sorta. Is it delicious? Absolutely!
Located at Sections 106 & 308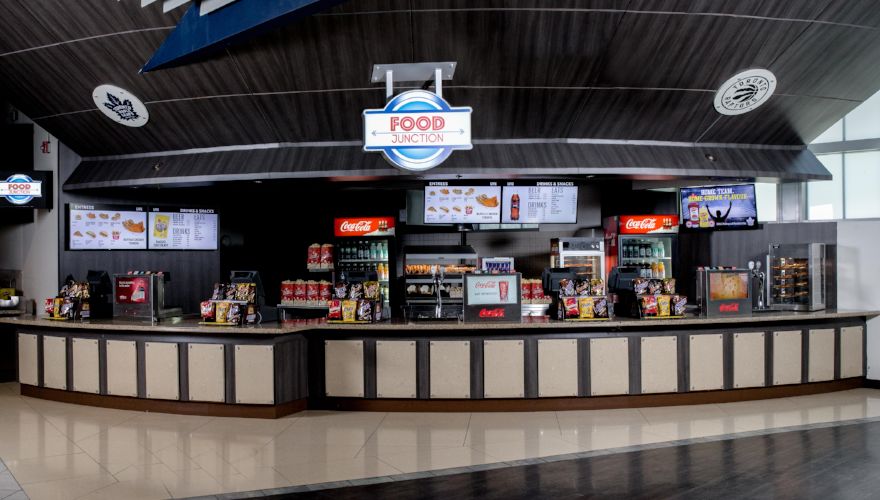 Food Junction
Try our signature entrees created in-house by the MLSE Culinary Team including the Chairman's Chicken Sandwich, Nacho Fries and "The Hogger" (featuring Peameal Bacon, Virginia Ham, and a Sausage Pattie with American Cheese on a Toasted English Muffin).
Food Junction located at Sections 107, 120, 311, 324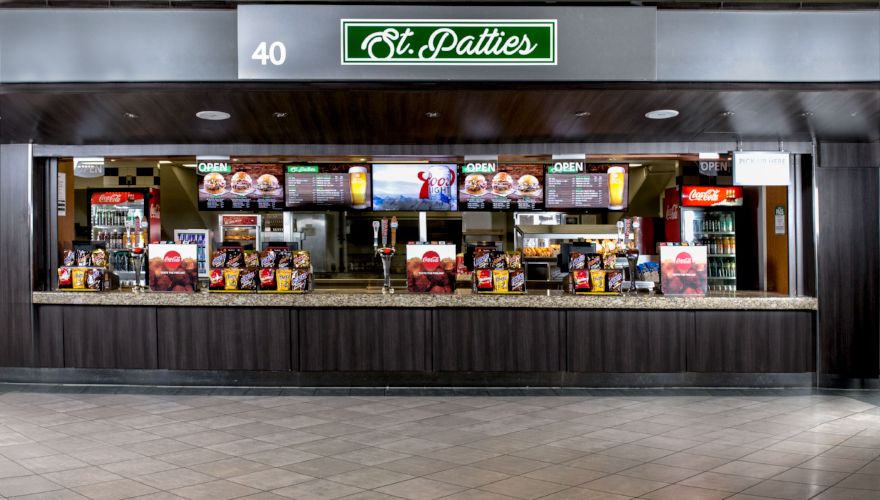 St. Patties
Classic burgers done right. Try the Cheese Please, Maple Bacon or spicy El Diablo burger with a beef or plant-based patty.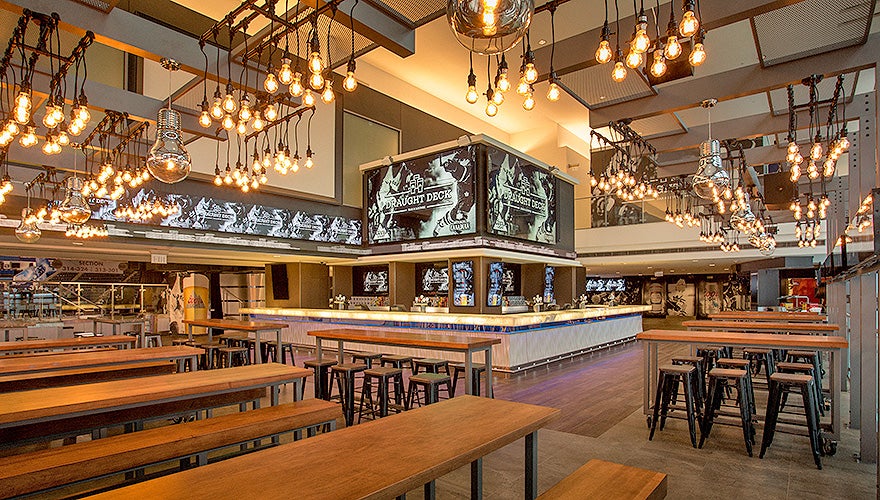 Draught Deck
THE place to be pre or post game with service direct to your table.
Located above Gate 6 at sections 313-317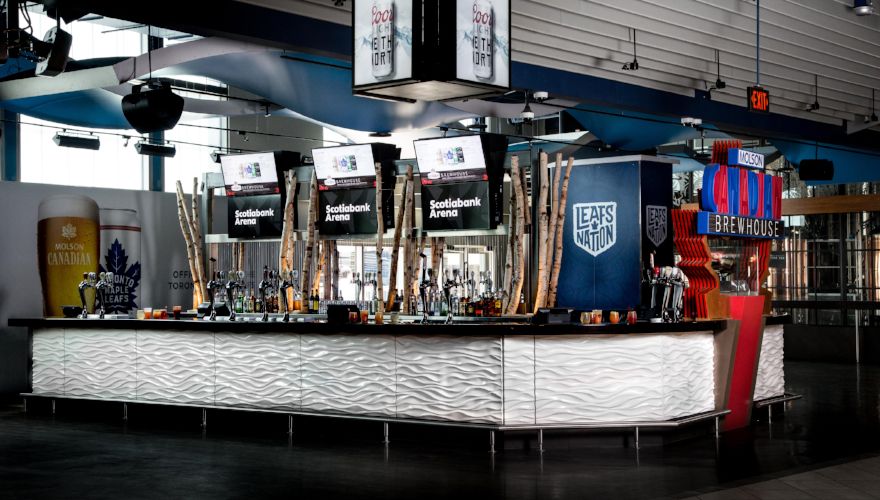 Molson Canadian Brewhouse
THE place to be pre or post game with service direct to your table.
Located above Gate 6 at sections 313-317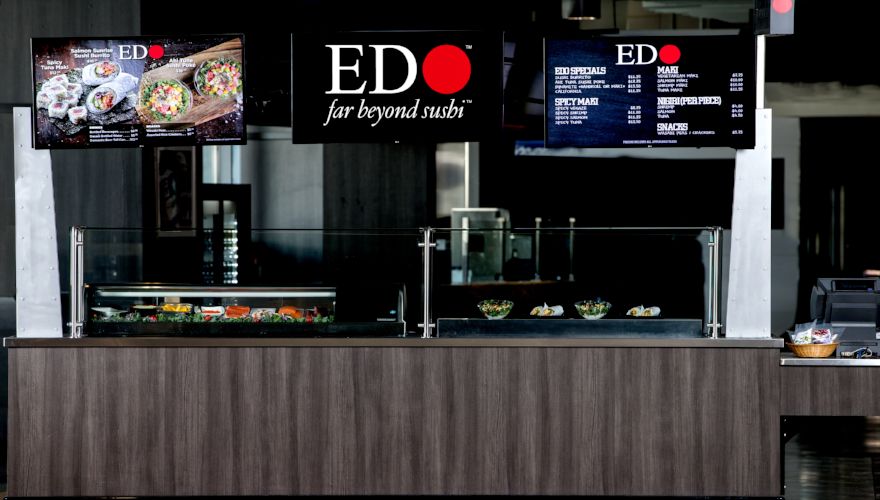 Edo Sushi
Watch the chef roll your sushi right in front of you. Choose from an assortment of freshly made rolls such as Spicy Tuna Maki, Dynamite Roll or the Salmon Sunrise Sushi Burrito.
Located at Platinum Level & Section 104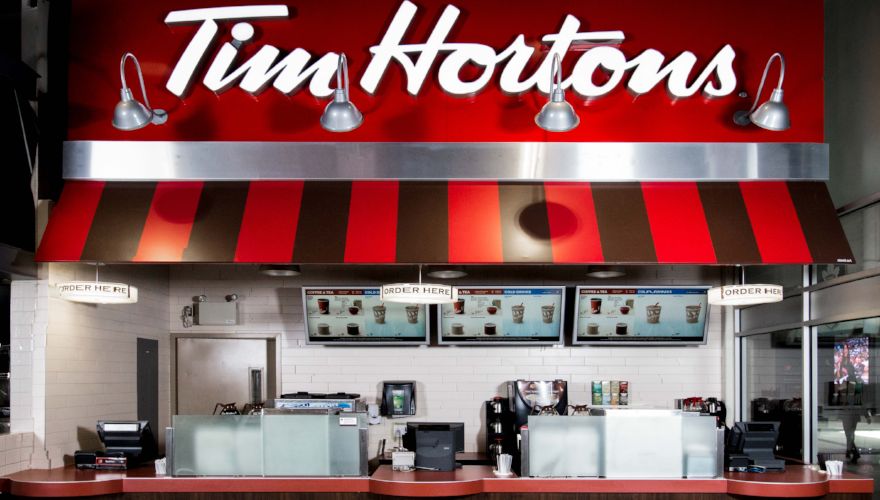 Tim Horton's
Offering freshly brewed coffee & an array of other hot & cold beverages.
Located at Section 120, 111, 303, 308​
Captain Morgan Rum Bar

Unleash your inner Captain at Section 111.​

Ciroc Ultra Premium Bar

Ultra Premium Vodka & Specialty Cocktails available at Section 118 & 305.​

Smirnoff Vodka Bar

Try our specialty Caesars at Sections 116 & 319.​

Suds in the Six

This bar will satisfy all your craft beer needs.

Located at sections 105, 116 & 323

World Class Bar

Located on the Platinum Level (north side). Offering a range of Premium Liquors and Wines.