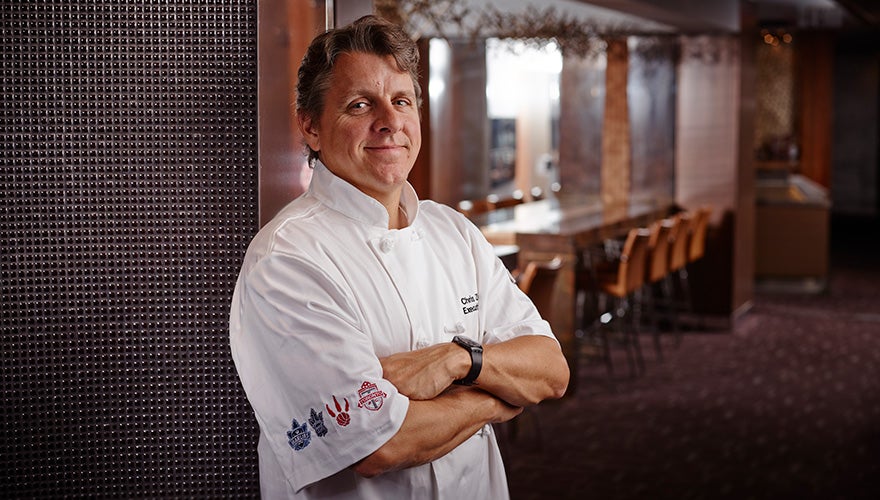 Chris Zielinski
Culinary Director, F&B
Chef Chris Zielinski is the Culinary Director and Executive Chef for all MLSE properties. This includes three stadiums (Scotiabank Arena, BMO Field, Coca-Cola Coliseum) and five restaurants (Real Sports, e11even, Platinum Club, Scotia Club, Hot Stove).
Growing up in Western Michigan, Chef Zielinski eventually re-located to Toronto where he attended and completed the culinary management program at George Brown College. Upon graduating, he was hired by the then up-and-coming Chef Susur Lee.
Prior to his role at MLSE, Chef Zielinski was named head chef at Tippler's restaurant, earned Now Magazine's Chef of the Year, and was also the executive chef for the National Ballet School, Mercer St. Grill, YYZ Restaurant and Wine Bar, and Ultra Supper Club.
Chef Zielinski started working with MLSE 9 years ago and currently oversees a staff of 17 executive chefs and sous chefs, 250 cooks and 65 stewards. A large part of his job is working with each of the chefs on new menu items and ensuring that MLSE meets the challenge of exciting our fans, while being on the forefront of setting culinary trends.