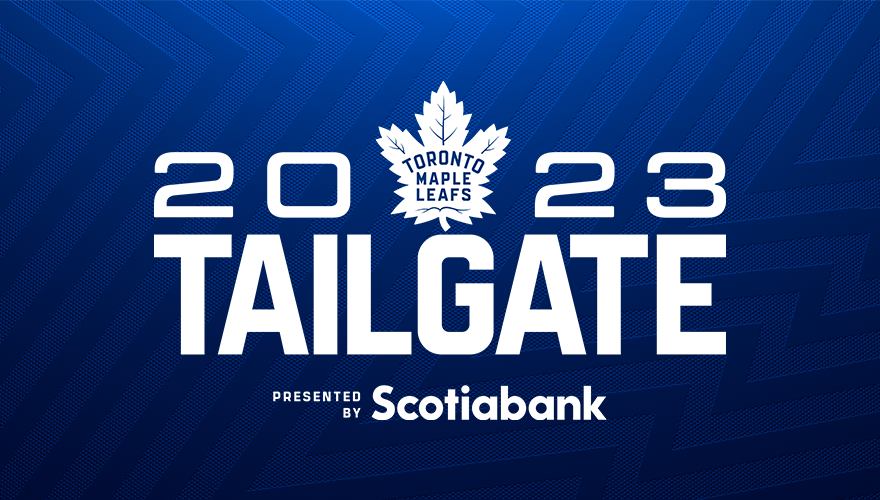 Monday /

May

01

, 2023
TORONTO MAPLE LEAFS EXPAND TAILGATES
Tailgates in Maple Leaf Square will have an extended footprint so even more fans can safely rally in support of the Toronto Maple Leafs together.
As the Toronto Maple Leafs prepare to enter the second round of the 2023 Stanley Cup Playoffs against the Florida Panthers, the fan-favourite viewing parties, Maple Leafs Tailgates presented by Scotiabank, will be expanding to include an additional viewing zone, allowing more Maple Leafs fans to catch the excitement of both home and away games in Maple Leafs Square.
The extension will run along Bremner Boulevard from York Street to Lower Simcoe Street. Existing food and beverage retailers who operate in this zone will continue to be open to fans in attendance with alcohol service limited to licensed retailers on their property. Fans will enjoy two additional big screens to witness the on-stage programming as well as all the game action.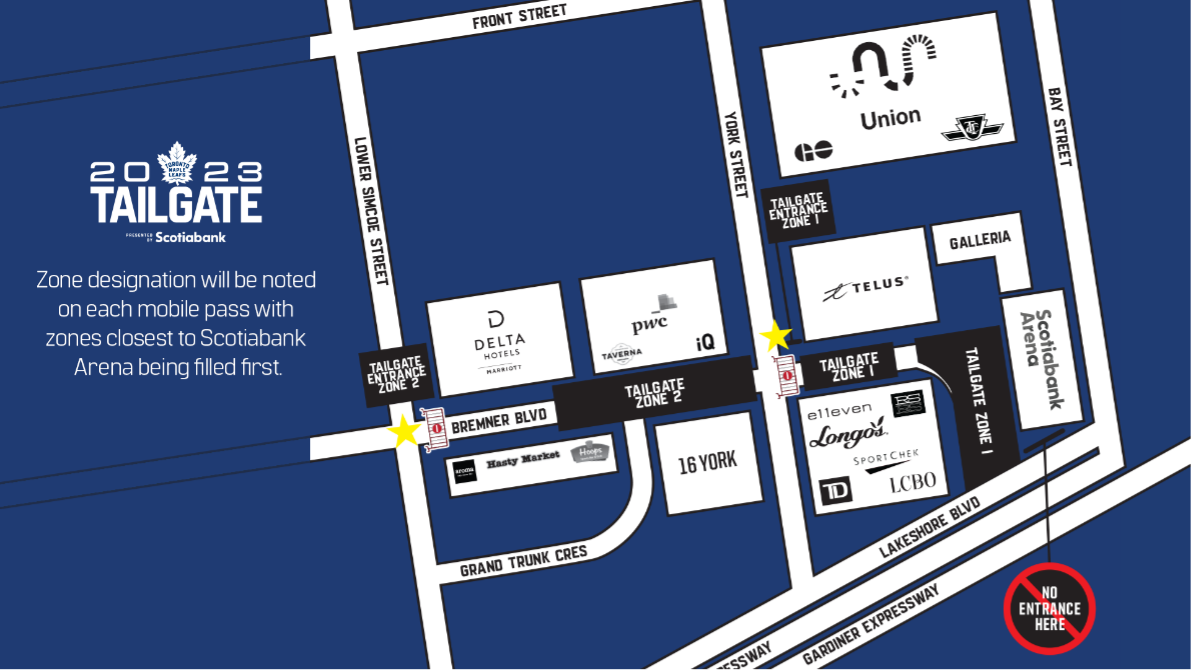 Fans in all Tailgate zones will be required to register for a free mobile pass via the Toronto Maple Leafs App. Passes become available at 1 p.m. ET the day prior to each game with Ontario residents having the opportunity to register for early access to a select quantity of passes by signing up to be a Maple Leafs Insider on the app. Each fan can register for a maximum of four passes per game.
On each mobile pass, there will be a designation of the viewing zone distributed on a first-come-first-serve basis with zones closest to Scotiabank Arena filling first. Fans with a Zone 1 pass will enter the Tailgate at York St. and Bremner Blvd. and fans with a new Zone 2 pass will enter through Lower Simcoe St. and Bremner Blvd.
For more information on Maple Leafs Tailgates and mobile passes, visit the Toronto Maple Leafs App.