Eagles
An Evening With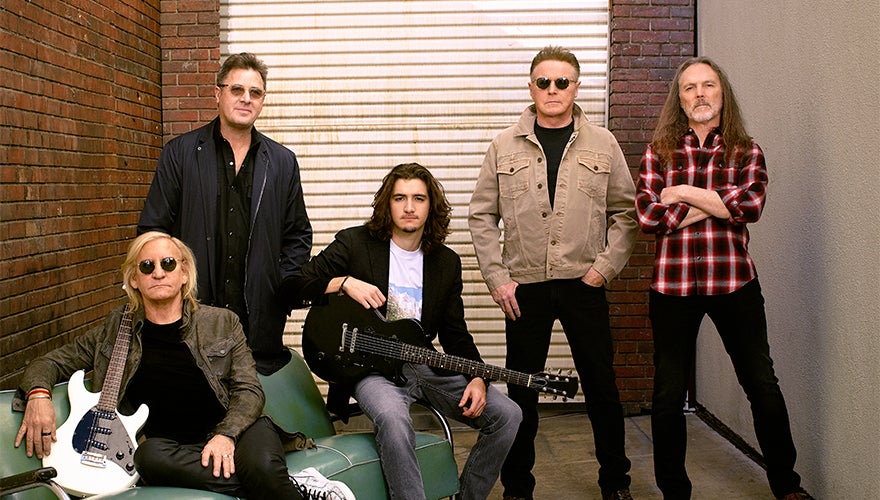 Eagles
An Evening With
Event Information
The EAGLES are one of the most influential and commercially successful American rock bands of all time. With their profound lyrics, harmonies and country-tinged melodies, they created a signature Southern California sound. The Eagles have sold more than 120 million albums worldwide, have scored six #1 albums and have topped the singles charts five times. The band has been awarded six GRAMMY® Awards. The Eagles have performed sold-out concert tours worldwide throughout their career. The band's 2014 History of the Eagles Tour broke numerous U.S. box office records and included five sold-out concerts at Madison Square Garden in New York, NY and six sold-out concerts at the Forum in Inglewood, California. The Eagles were inducted into the Rock & Roll Hall of Fame in 1998 in their first year of eligibility and received the Kennedy Center Honors in 2016.
Policies
Scotiabank Arena Bag Policy

The Scotiabank Arena bag policy allows soft-sided bags, purses and briefcases smaller than 14" X 14" X 6" into the building. Permitted bags should be able to fit completely under the arena seats. All bags will be searched. Scotiabank Arena is unable to store oversized bags or prohibited items. Medically necessary items are exempt and will be permitted after inspection

Re-Entry Policy

Please note that as an additional security measure, no re-entry is permitted after you have exited Scotiabank Arena gates. There are no longer any in-and-out privileges.


Camera Policy

NBA Policy: Camera flashes may not be used at any time during games. Cameras with detachable lenses are strictly prohibited. Video cameras are permitted, however NBA policy strictly prohibits the use of still photos or video footage for commercial purposes without the express written approval of the NBA head office.

NHL Policy: Non-flash still photography is permitted; however, the lens must not exceed 75mm. Video cameras, GoPros, and Selfie Sticks are not permitted.

Concerts: As the camera policy for each event varies, we recommend that fans contact Fan Services at (416) 815-5982 prior to arriving at the building to confirm the camera policy for a particular event. iPads and other tablets are not permitted during Concerts/Special Events. MLSE reserves the right to confiscate any tape or film that is used during an event.