JEFF LYNNE'S ELO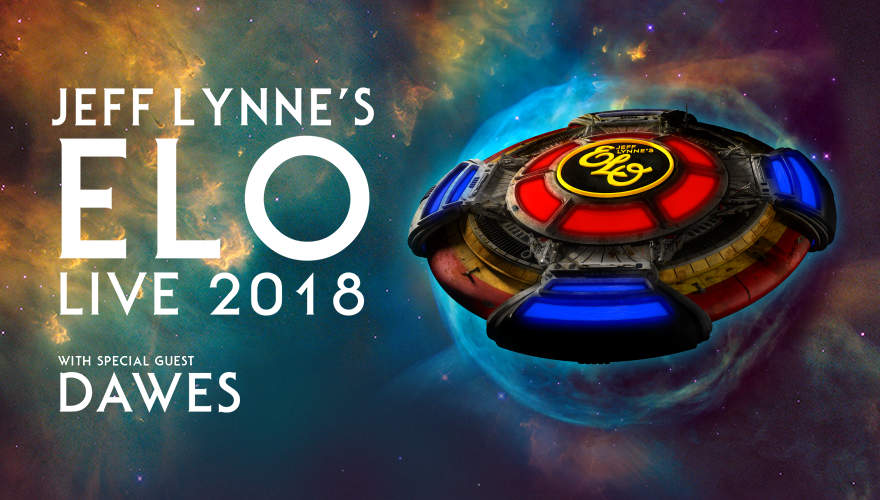 JEFF LYNNE'S ELO
Event Information
On the heels of a once-in-a-lifetime Wembley Stadium show and a European tour in 2017, Jeff Lynne's ELO announces its first North American tour in 30 plus years produced by Live Nation. Jeff Lynne's last extensive U.S. tour with ELO was in 1981. Known as one of the most iconic forces in music history, Jeff Lynne's ELO has spent the last two years with a critically-acclaimed and chart-topping album, a sold out run of UK and European shows, as well as an induction into the Rock and Roll Hall of Fame.
Of the tour, Jeff Lynne says, "Our audiences are amazing. It's like they're in the group. We can't wait to play for them again."
Policies
Mobile Ticketing

Moving forward, all future tickets sold for events at Scotiabank Arena will be Mobile Only Delivery. Download the Official Scotiabank Arena Mobile App to manage your tickets.

Scotiabank Arena Bag Policy

To protect our fans, employees and teams, and to align with league and tour standards, a restricted bag policy is in place at Scotiabank Arena.

Only small purses, clutch, or fanny pack type bags smaller than 16.5cm x 11.5cm (6.5"x4.5") are permitted.

If for any reason (medical or other) a bag is required that does not adhere to the bag policy, entry may be permitted subject to x-ray inspection of the bag and contents. X-ray is available at gates 1, 4 and 5

MLSE strongly encourages fans to not bring any type of bags. Bag check will be available for $20 for items that do not fit the size requirement.

This policy is subject to change on an event by event basis. Last updated October, 2022. Full bag policy can be viewed here.

Re-Entry Policy

Please note that as an additional security measure, no re-entry is permitted after you have exited Scotiabank Arena gates. There are no longer any in-and-out privileges.


Camera Policy

NBA Policy: Camera flashes may not be used at any time during games. Cameras with detachable lenses are strictly prohibited. Video cameras are permitted, however NBA policy strictly prohibits the use of still photos or video footage for commercial purposes without the express written approval of the NBA head office.

NHL Policy: Non-flash still photography is permitted; however, the lens must not exceed 75mm. Video cameras, GoPros, and Selfie Sticks are not permitted.

Concerts: As the camera policy for each event varies, we recommend that fans contact Fan Services at (416) 815-5982 prior to arriving at the building to confirm the camera policy for a particular event. iPads and other tablets are not permitted during Concerts/Special Events. MLSE reserves the right to confiscate any tape or film that is used during an event.