POSTPONED: Tame Impala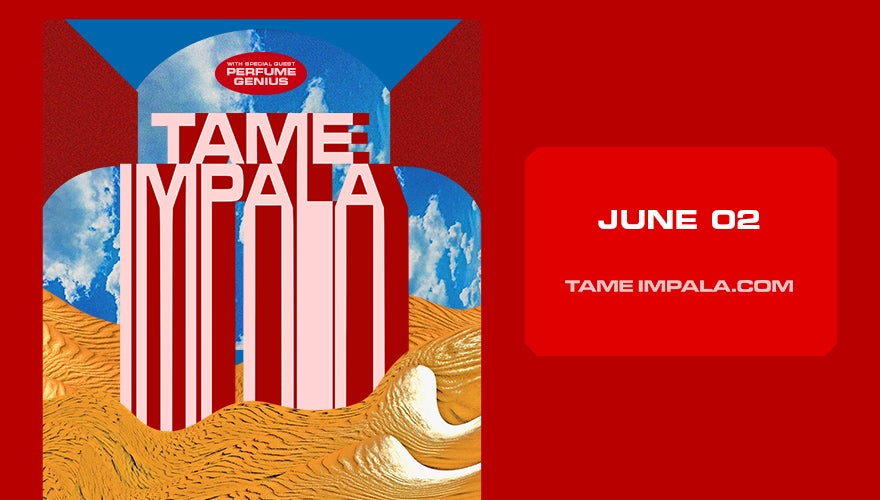 POSTPONED: Tame Impala
Event Information
For shows that have already announced a rescheduled date, beginning May 1, you will receive an email from the ticketing company with instructions on how to refund your tickets.  You will have 30 DAYS from the time the email is sent to you to request your refund at point of purchase.*  Tickets purchased AFTER the rescheduled date has been announced will not be eligible for this refund. No action is needed if you wish to attend the rescheduled show, your original tickets will remain valid for the new date.
If your show hasn't announced a new date yet, please hold on to your tickets. You will receive an email notification from the ticketing company when the show is rescheduled, along with information on how to request a refund* should you not be able to attend the rescheduled event. No action is needed if you wish to attend the rescheduled show, your original tickets will remain valid for the new date.
We realize that a delay for refunds on shows that have yet to be rescheduled is an inconvenience, but this process enables us to provide refunds fairly, and hopefully without disruption.
We also know how frustrating it can be to wait for answers, so thanks for bearing with us.  Stay well, stay safe, and we will see you all soon.
*Due to venue closures, the refund process may vary for purchases made in person at a given venue's box office. Please contact the venue direct for guidelines on refunds for purchases made in person at the box office.
Policies
Scotiabank Arena Bag Policy

The Scotiabank Arena bag policy allows soft-sided bags, purses and briefcases smaller than 14" X 14" X 6" into the building. Permitted bags should be able to fit completely under the arena seats. All bags will be searched. Scotiabank Arena is unable to store oversized bags or prohibited items. Medically necessary items are exempt and will be permitted after inspection

Re-Entry Policy

Please note that as an additional security measure, no re-entry is permitted after you have exited Scotiabank Arena gates. There are no longer any in-and-out privileges.


Camera Policy

NBA Policy: Camera flashes may not be used at any time during games. Cameras with detachable lenses are strictly prohibited. Video cameras are permitted, however NBA policy strictly prohibits the use of still photos or video footage for commercial purposes without the express written approval of the NBA head office.

NHL Policy: Non-flash still photography is permitted; however, the lens must not exceed 75mm. Video cameras, GoPros, and Selfie Sticks are not permitted.

Concerts: As the camera policy for each event varies, we recommend that fans contact Fan Services at (416) 815-5982 prior to arriving at the building to confirm the camera policy for a particular event. iPads and other tablets are not permitted during Concerts/Special Events. MLSE reserves the right to confiscate any tape or film that is used during an event.